Community Pitch In Day MAY 28, 2022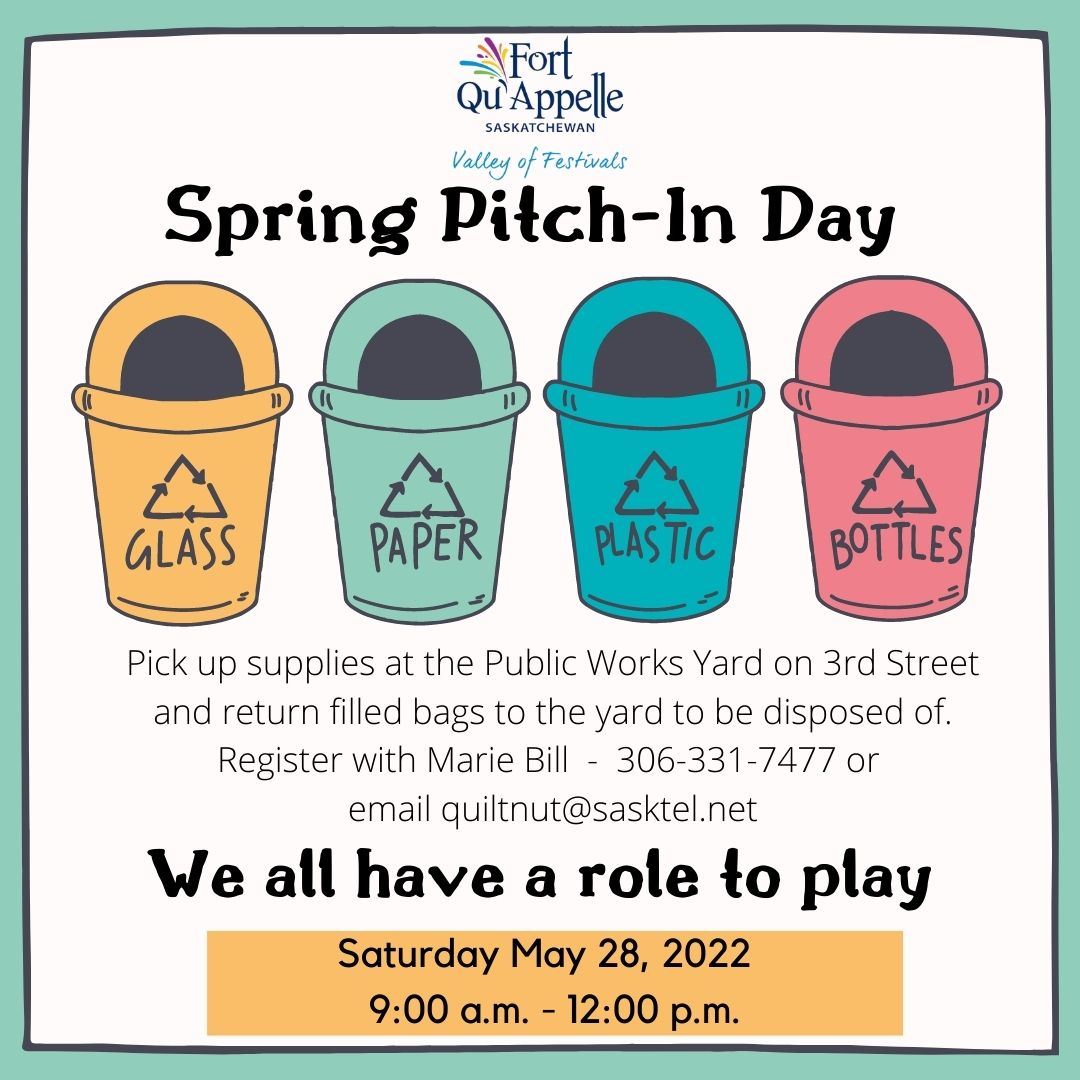 ATTENTION PLEASE!
Town Council has once again approved a $100.00 payout for each NON-PROFIT group that participates in cleaning up our town.
Date - MAY 28, 9am- 12noon.
Minimum of 6 in the group. Name, address, phone number and email to be provided to Marie Bill for the cheque dispersal.
SUPPLIES - Pick up garbage bags, map of your assigned cleanup area, gloves, etc. at the Public Works Yard on 3rd St. that morning.
Return FILLED bags to the yard to be put in garbage truck. Good idea to have your own pickup vehicle to help with that part!
REGISTRATION- Marie Bill, 306-331-7477 or email the information to - quiltnut@sasktel.net.
Thanks.