New Staff Appointments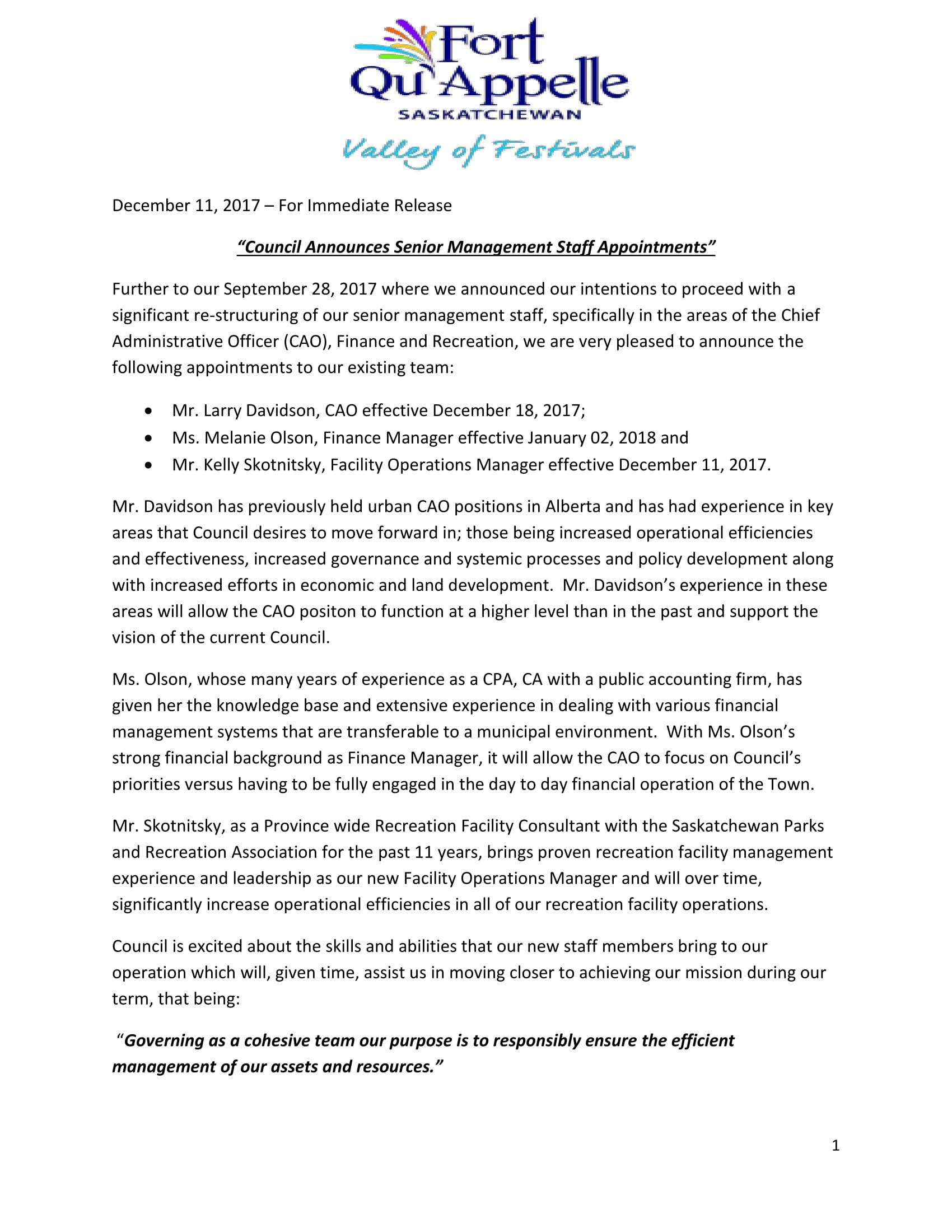 We further recognize that the changes to our operation we expect will not happen overnight as it will take some time for our new staff to become acclimatized to our situation.
Having said this, we also look forward to the positive changes that we know need to occur to assist our community to move forward in a proactive, accountable and transparent manner.
Our work is not completely done and over the ensuing months, minor internal operational adjustments will occur in order meet our new organizational structure led by Mr. Davidson1, our new CAO.
Council is committed to being transparent and open with our community and our staff as we move towards achieving our vision and mission and we sincerely believe that the longer term interests of our municipal operating and management systems will be well and efficiently served with the appointments announced today.
For more information, please contact Mayor Jerry Whiting at:
whiting.fort@sasktel.net